Orlando Personal Injury Lawyer.
 Attorney Cagle is skilled at handling simple and complex insurance claims relating to vehicle accidents.
We will thoroughly investigate your case and our experienced team will review your medical records to ensure that an injury that appears to be minor does not manifest into something serious subsequently. Our law firm stays current on Florida's complex no-fault law and Personal Injury Protection (PIP) coverage to provide our clients with the best representation from our personal injury lawyers.
The Cagle Law Firm strives on its reputation as being a law firm that is big enough to effectively take on the insurance companies for our clients, yet small enough to pay special close attention to our clients' needs. If you or a loved one has been injured in a Florida car accident caused by someone else, don't hesitate.
We strongly encourage you to contact us to learn about your rights and to protect those rights.
Our experienced team of Civil Litigation attorneys handles all personal injury claims.
Motor Vehicle Accidents
Someone in the United States is involved in a car accident every 10 seconds, according to the National Highway Traffic Safety Administration (NHTSA). Thousands of people are killed and millions are injured. Vehicle accidents can be caused by reckless conduct or negligence.
The Cagle Law Firm, PLLC will aggressively pursue your legal rights, while working vigorously to ensure compensation for your physical injury, emotional injury and property damage.
A few precautionary matters to take when in an accident:
If you are injured, call 911.
Take photographs of all damage to the vehicles.
Do not sign any documents or take any statements with the at-fault insurance company without first consulting an attorney.
If you have been injured in an auto accident, you want an experienced personal injury attorney who knows your rights and will provide you with the best representation available. At The Cagle Law Firm, we work to provide you with the results you deserve while insuring your rights are kept.
Call Clinton Cagle(407) 843-9153
Wrongful Death
Sometimes accidents end with the death of a loved one. There can be undetermined financial consequences and loss of relationship and support because of this death.
At The Cagle Law Firm, our personal injury lawyers will work to ensure the proper financial recovery from the at-fault party, while taking into consideration the hardship on the family.
We assist you through this grieving period and alleviate some of the stress when dealing with insurance companies and accumulated bills.
Make Clinton Cagle your personal injury lawyer Contact us today
Call Clinton Cagle (407) 843-9153
Premises Liability
Slips and Falls and other accidents frequently occur in Florida at many of our establishments. Many of the State laws are adverse to the injured party.
The Cagle Law Firm continues to fight for those injured as the result of an establishment who negligently left their business in an unsafe condition.
Whether it is liquid or some product left in a dangerous state for the customer, we take the time to ensure you are compensated for your injuries.
Call Clinton Cagle (407) 843-9153
Products Liability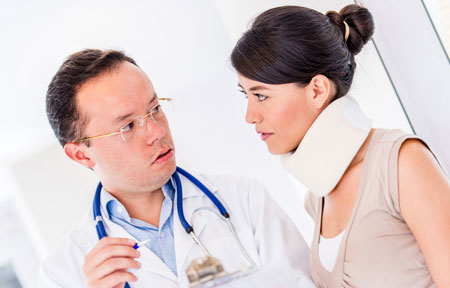 Many injuries occur from the defect in design or the manufacturing of a product.
If you have been injured because of a defect in a product, contact The Cagle Law Firm and we will have one of our personal injury lawyers review and research your accident to determine whether or not a case exists.
Do not wait to contact us once the accident has occurred because there are stringent deadlines for filing a lawsuit in products liability cases.
Make Clinton Cagle your personal injury lawyer Contact us today
Call Clinton Cagle(407) 843-9153
Medical Malpractice
Medical malpractice in Florida has become one of the most difficult cases to litigate.
Tort reform has prevented many injured individuals from bringing claims against hospitals, clinics, medical doctors and other health care professionals and practices because the recovery is severely limited.
Our Orlando medical malpractice lawyers at The Cagle Law Firm will do a thorough case analysis and will sit down with you to discuss any possibility for a claim.
Make Clinton Cagle your personal injury lawyer Contact us today
Call Clinton Cagle(407) 843-9153