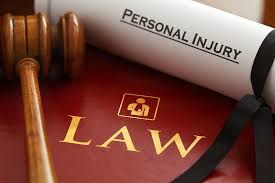 We've seen the billboards. We watch the commercials. But, how many of these attorneys really provide the service you are wishing to seek on your case? Here are a few things to research when picking the right attorney:
Online Reviews
Sure, some people will complain about their attorney whether he or she did a good job or not, but consistently bad reviews will give one a good indicator of how the attorney performs. Look at the reviews that point to specific incidences where the attorney fails to live up to his or her reputation. The biggest complaint seen on attorney review is lack of communication with the client. Do you really want an attorney who never calls or returns phone calls and emails?
Too Many Specialties
If you see a particular attorney or firm that is a general practitioner, be wary. It is difficult for an attorney or firm to specialize in too many areas of law. You wouldn't go to your family doctor to have brain surgery, so you wouldn't want an estate planning attorney to assist you in your auto accident. Remember, law school doesn't teach an attorney how to be an attorney; they learn that on the job. There are voluminous laws to cover each area of practice so it is difficult for a single attorney or firm to specialize in many different areas of law, unless there are multiple divisions. If there is a particular area of law that you need assistance in, seek out an attorney who specializes in that area.
One-Stop Shop
If you only need an attorney to fill out paperwork for you, that maybe an easy find. But, what if you need a little more? Many firms do not have the experience or capital to properly see your case all the way through to the end. It benefits the client when your attorney can not only complete paperwork for you, but also litigate and go to hearings when necessary. Otherwise, that attorney may have to sub-contract your case out to other attorneys for assistance, which costs may ultimately be passed down to the client. When meeting with your potential attorney, ask questions about his or her experience and different scenarios if additional work is needed on the file.
Asking Questions
Speaking of asking questions, try to prepare questions in advance of meeting your potential attorney that you may cover your entire basis. Doing an Internet search of questions asked to other attorneys regarding your situation in the past would assist in formulating all the questions you need answered when meeting with your attorney. Having as much knowledge as possible can help with your decision in picking an attorney.